Who we are

Chalco Aluminum is a leading producer of fabricated aluminum products for aerospace/high strength, general engineering, automotive and custom industrial applications. Our engineers, designers, metallurgists and sales personnel work with customers to find innovative solutions for our customers' needs. Our expansive aluminum product offering includes plate, sheet, extrusions, rod, bar, tube, forge stock and wire.
Chalco Aluminum has 39 fabrication facilities in China, 4 plants mainly typically produce aluminium plate, sheet, coil, foil, extrusions, rod, bar, tube, forge stock, and wire.
Rolled plate sheet plant is located in Xin'an Country of Luoyang city in Henan, total area of about 400000 square meters, the existing staff of 760 people. The enterprise comprehensive competitiveness in the country ranks in the forefront of the same type of business, is the best quality, yield the largest high-grade cap with high-grade anodized Aluminum Alloy cold-rolled strip, 1 series and 3 series Aluminum Alloy for cold rolled strip production base. Our company with high precision aluminum foil project investment 1 billion yuan, started construction in June 2002, trial production by the end of 2003, March 2005 completed and put into production, now has an annual output of 100 thousand tons of high precision aluminum foil production capacity. The leading products are hot 8011 closure sheet, 8 series foil stock, 5 series plate coil, anodizing purpose aluminum coil sheet etc, the products are widely used in many fields of aviation, automobile, building decoration, household appliances, packaging, electronic information etc.
High quality plate and extrusion plant located in Harbin city Heilongjiang provice, the plant mainly produces aluminum, magnesium and its alloy plate, belt, foil, pipe, bar, type, line, powder material, forgings and other products, the products are widely used in aerospace, weapons, ships, petrochemicals, transportation, electronic industry and other areas of the national economy, and exported to Europe and the United States, Japan, South Korea, Southeast Asia etc. countries and regions. In more than and 60 years, the company created Chinese aluminum processing history numerous first, provide a large number of light alloy materials for the "Shenzhou spacecraft" series of spacecraft and the "Chang-E" and other key projects, has made important contribution to the start and development of our aerospace, defense and military career.
Industry aluminum extrusion plant located in Longxi City Gansu province, leading products for aluminum and aluminum alloy tubes, rods, bar, various industrial aluminum extrusion products, the products are widely used in aviation, aerospace, weapons, nuclear industry, national defense science and technology, transportation, machinery manufacturing, instrumentation, home appliances, chemicals, electronics, electricity, construction, packaging, decoration and other industries. In order to meet the special needs of the industry and military materials, the plant investment to build a Aluminum Alloy extrusion production line of special materials, has been completed and put into production, the plant become high level security base of national defense materials, have important influence in the country, providing a strong support platform for scientific research and development and production of military products.
Aluminium forging product plant located in Chongqing city, the main products are aluminum and aluminum alloy die forgings, free forging, die casting, high-temperature alloy and other products. After 50 years of construction and development, this plant become China's most comprehensive strength of large aluminum processing enterprises, is the core base of China Aerospace and defense industry materials.

The key aluminium parts of Tiangong-1 are made of China Chalco

After See on television picture of the successful launch of Tiangong-1, we felt so excited and proud. Because of the launch mission Changzheng rockets and 80% of aluminium parts on the spacecraft, are provided by chinalco southwest aluminum and east light company. On April 21, in the morning, chinalco, the company's employees are hotly debated the matter.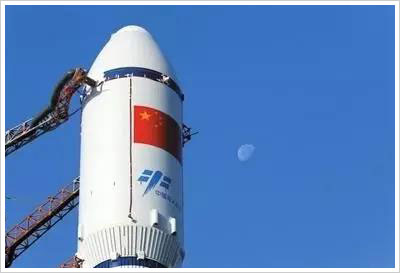 It is known that Tiangong-1 mainly undertakes to transport goods and propellant on-orbit space laboratory extra work, is currently China's largest volume, maximum weight of spacecraft. Perform Tiangong-1 freight shuttle mission is Changzheng-7 march rocket. Together they make up of the space lab system. After Tiangong-1 launch orbit, and orbiting tiangong-2 has three rendezvous and docking, three propellant in-orbit repair and to carry out the space application and experiment in the field of space technology, etc.

China chalco southwest aluminum and east light company undertook the boat a long march rocket and seven days spacecraft, high quality aluminum alloy sheet, profiles, bars, and a number of varieties of aluminum alloy key materials such as forging ring development tasks, is mainly used for the "skeleton" of the spacecraft, skin, and the carrier rocket parts, fittings and mechanical parts such as key parts.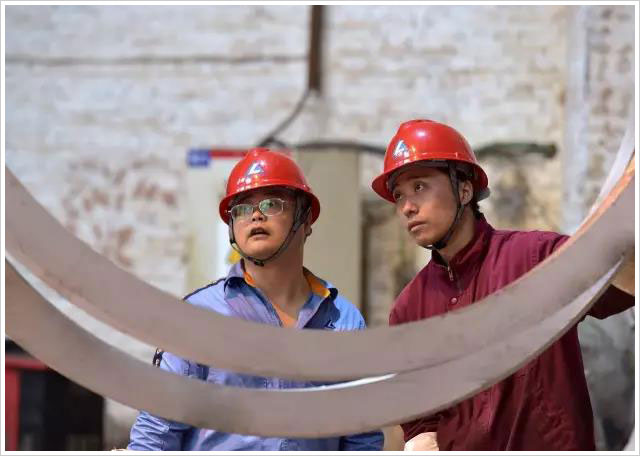 It is understood that the long march rockets and seven day boat key materials required for a spacecraft, with more specifications, component size, complicated shape, the characteristics of the process is difficult. Chinalco southwest aluminum and east light company give full play to the technological advantages, independent research and development of new materials, new technology, effectively solved a series of technical problems, has obtained the smelting, hot working, heat treatment and a series of scientific research, to overcome a number of key technical challenges in materials research and development production, ensure the boat a long march rocket and seven days the successful launch of spacecraft.